We Are Pioneering Personalized Treatment for AMD Using Genetics
Genetic research reveals that zinc-based eye vitamins like AREDS/AREDS2 used to prevent the progression of age-related macular degeneration (AMD) are not safe for 15% of patients.
For AMD patients with a specific genotype, the risk of developing wet AMD is tripled by taking supplemental zinc formulations (25 mg per day and higher), which increases the risk of vision loss.
Eye care professionals who understand the risk of AMD progression can ensure their patients get the right treatment.
Genetic testing for macular degeneration is a powerful tool for managing treatment options. A diagnosis of AMD does not mean a patient will lose their sight. With early detection and personalized management, the effects of the disease can be reduced.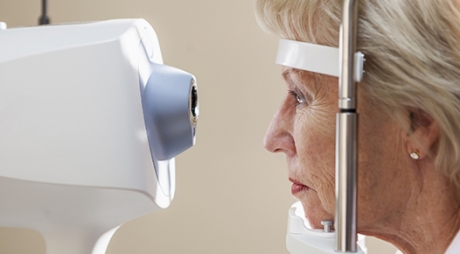 Genetic Risk Detection + Personalized Management = Better AMD Outcomes
Vita Risk® genetic testing identifies patients who have an increased risk of progression to wet AMD after chronic exposure to zinc, allowing patients to avoid supplements that increase their risk of vision loss.
Macula Risk® genetic testing helps doctors identify those at high risk for AMD progression. These patients require increased surveillance and early referral to a specialist to preserve their sight.
"I had the Macula Risk test done and my first response was shock when I found out I could be losing vision in 10 years. But this knowledge helped me to start thinking ahead and looking at all my options. It prepared me for the future. The test results mentioned I should not take eye formulations with too much zinc. My doctor and I then did research to determine my best options. This eased my mind. I feel that I am doing everything I can."
Find a doctor in your area at the forefront of science and genetic testing.